We run an extra large foss-gbg event in conjunction with FSCONS X. We welcome both our local community and the people visiting FSCONS. Entrance is free and a lighter snack is included!
Grab your tickets here!
We would like to thank Semcon for providing a venue and helping to make this event possible.

When
The Friday November 11 from 16.30.
Where
At Semcon, Lindholmsallén 2, Göteborg.
Speakers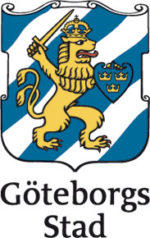 Kim Lantto – A smart sustainable and open city to the world
What data would you like to work with? Datasets? What kind of API?
What data do you need to start your business?
What can I do for you and what can you do for me?
Kim's day to day work is getting the city ready to release as much open data that is possible. With a city of 55.000 employees and over 800 systems rolling that is not always the easiest task. We have a vision to create a platform were we can share data with our departments, collaborations, businesses and students. He also tries to find developers, businesses that want to use our data and share data with us.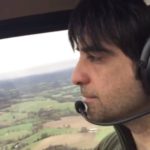 Zeeshan Ali – Building a geo-aware OS
In this talk, I'll be presenting the tools (geoclue, geocode-glib and GNOME Maps) we have been slowing creating to make GNOME fully geo-aware and and how these tools harness existing open source and open data projects out there. While our focus has been GNOME, most of these tools are very much generic and could (and IMO should) be used by other Linux-based system.
Zeeshan Ali is a GNOME developer, working for Pelagicore in Gothenburg, Sweden. He maintains/develops Boxes, Maps and Geoclue. In the past he has worked on GUPnP and Rygel projects.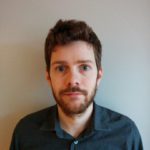 Andreas Nilsson – Open Source Design
Design has become a mandatory part of modern software development, but Open Source is lagging behind.
The bar has been raised and people expect software to be easy and attractive to use. If it takes a week to learn, they'll just move along.
In this talk I'll give my thoughts on how we can fix design in Open Source by introducing the needed structure and workflows.
I'll give some tips on how to get started and make your project design driven.
Andreas Nilsson works as an interaction designer at Red Hat. His current focus is on Cockpit, a server administration UI. In his free time, he works on GNOME, a project he's been involved in for the past 10 years.